Availability:

In stock

(10)
Our Black Bean Salsa gives this classic Southwestern specialty a Northeast twist. It is a zesty salsa with delicious flavor combinations that will enhance burritos or quesadillas, add excitement to grilled fish or chicken and is wonderful served simply with tortilla chips.
Made in USA
Suggested Uses:A great addition to any recipe or enjoyed straight from the jar.
Weight: 16 oz.
Ingredients: Black Beans, Tomatoes (tomato juice, citric acid, calcium chloride), Whole Kernel Corn, Water, Jalapenos, Onions, Tomato Paste, Cilantro, Lime Juice Concentrate, Sugar, Salt, Garlic.
Gluten Status: Non-Gluten Ingredients
Genetically Modified: No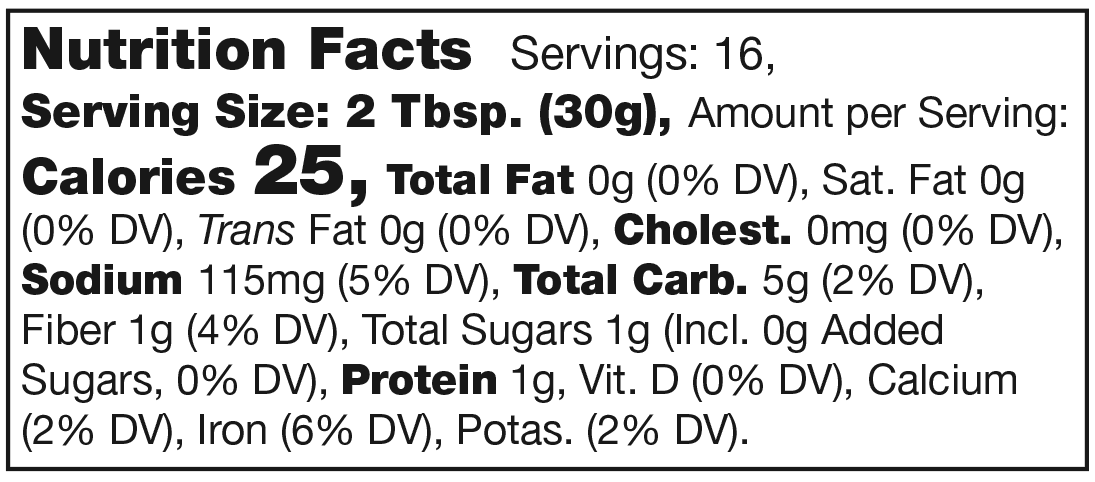 The nutritional information presented above may differ slightly from that seen on purchased products. When discrepancies occur, information on the product label(s) is considered the most accurate.